December is always the exciting time of the year, as it signals the end – and the beginning of another year. The month is usually agog with festivals and carnival in most cities across the country. It is always a time for families in various communities to come together in celebrations and promote the heritage that binds them together. Here is a list of carnivals, festivals held across states in Nigeria during December.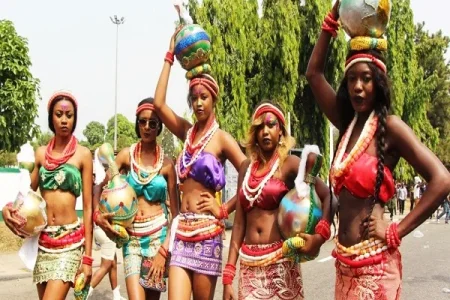 1. Carniriv: This is one of the biggest festivals in Nigeria that is annually held in Port Harcourt, Rivers state capital. It is a free 7-day funfair with an abundance of seafood to savour on during the carnival. It always has the participation of over 2 million people. The carnival, that is a blend of culture, tradition, fashion and lifestyle fused together showcases the rich heritage of Africa.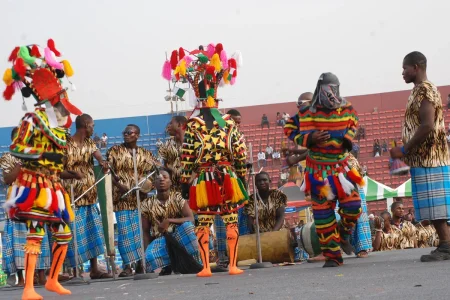 2. Ogwashi-Uku Carnival: This is one of Nigeria's oldest and most colourful carnivals that attracts thousands of people in Delta state. It is a three-day fiesta that begins December 24 with a road show, homage to the Ogbe (clans) and ends December 26. The carnival also features a carnival float procession, cultural dances, musical concerts, fashion shows, dinner parties, quizzes, competitions, talent hunt and displays targeted at the progress and development of the community.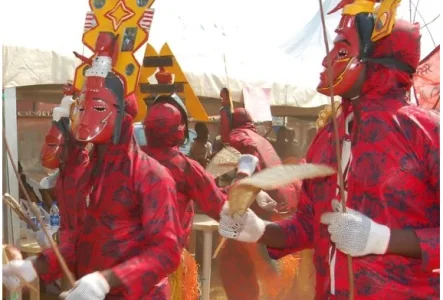 3. Lekki Sun Splash: The Lekki Sun Splash holds every December 25-26 at the Maiyegun Beach on Lekki Peninsula in Lagos State. It is generally a music festival, and it features up-and-coming as well as renowned artistes from all genres of local music such as Juju, Fuji, gospel, reggae, disco, and high-life among others. The annual Lekki event show attracts at least 100,000 people every year, and it is a programme many Lagosians look forward to.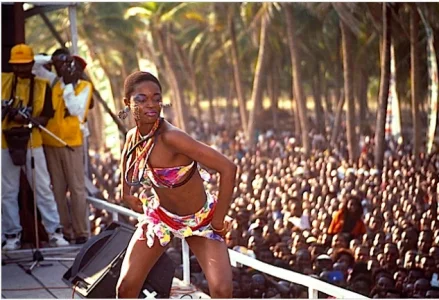 4. The Ofala Festival is also known as Ofala Nnewi, and is celebrated for 2 days in December and January by indigenes of Onitsha, Anambra State. Ofala stands for "ofo" meaning "authority," and "ala" meaning "land." The festival holds to honour the land for her increase, and to honour the Obi or king for his rulership. It is described as the most prominent cultural festival in Igbo land that celebrates the rich culture of the indigenes. This is a festival one should not miss this December with an array of masquerades and wonderful parades. It is a great way to spend the end of the year.
5. Igue/Ewere Festival: The Igue or Ewere festival is an annual cultural event in Benin, Edo State. It takes place during the first half of the month of December in Benin City with so many acrobatic displays, costumed dancing and a procession to the Oba of Benin palace. It is an interesting festival which displays the intriguing Benin culture and its people.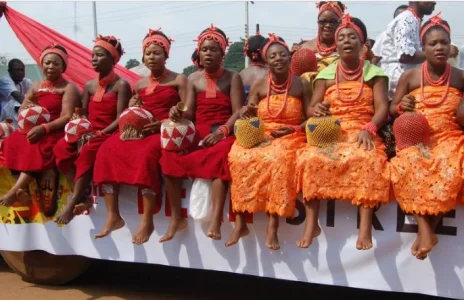 6. The Ukpe Festival: The Ukpe festival is an annual cultural event that takes place December-January. It is most celebrated with cultural rituals and prayers for prosperity in the Ewossa, Ewohimi, Ewatto, Ebelle, and Ogwa communities of Delta State.
7. Calabar Festival: This is the most elaborate festival in Nigeria. It is a weeklong event and the next thing to the yearly Rio de Janeiro carnival of Brazil. Calabar festival is a celebration of creativity and culture, that blends with both the traditional and modern lifestyle of the people in Cross River State. It features colourful costumes, mesmerising dancers and dance steps and has attracted over a million people to witness the colourful carnival, tagged as "Africa Biggest Street Party"
9. The Nwaotam and Oki Festivals: The Nwaotam and Oki festival holds in Port Harcourt on December 25 of each year; and the Oki festivals also takes place annually in December in Rivers State. With the Oki festival, celebrants and participants wear fish costumes and perform acts that honor the water goddess and its children or servants the fish.
10. Benue Youth Cultural Festival: The Benue Youth Cultural Carnival takes place annually between December 1st-31st. It takes place at a carnival village at IBB Square in Makurdi, and features a beauty pageant contest, a carnival music jam, carnival procession, and lots of feasting and dinner among other social-cultural celebrations and performances.
11. Igbo Uturu Cultural Carnival: The Igbo Uturu Cultural Carnival takes place between December and January of every year. It is observed in Abia State among the Igbo people. It is also a celebration of cultural and society, and it features a lot of dances, performances, re-enactments, processions, and festivities among others.